Cosmetic Surgery

Cosmetic Breast Surgery » Breast Enlargement
The information provided is generalised and comprehensive patient-specific advice can only be given at individual Consultation.

Breast Enlargement/Augmentation/ Augmentation Mammaplasty
Breast Augmentation surgery or Breast Enlargement surgery, commonly known as a 'boob job', is a surgical procedure to enhance the size and shape of the breasts using implants beneath the breast tissue and/or muscle. There are a number of reasons why a breast enhancement may be performed:
To increase the size of naturally small breasts which you may feel are disproportionate to the rest of your body.
To restore breast volume loss after pregnancy and/or breastfeeding, or weight loss
To correct uneven sized breasts (asymmetry)
To reconstruct a breast after a mastectomy
If one or both breasts have failed to develop normally
If you are interested in undergoing breast enlargement surgery and have further questions, please email us on info@davoodfallahdar.co.uk or fill in a contact form on our website and we will answer your enquiry as soon as possible. Otherwise, if you wish to book a consultation, please call Mr. Fallahdar's private secretary on 07771 923 019 or 020 3751 2928 straight away, and we can begin to take steps towards bringing the very best out of your body. The priority in Mr Fallahdar's consultations is to achieve your desired goals whilst at all times maintaining results which are in proportion to and in harmony with your body shape.
Implant positioning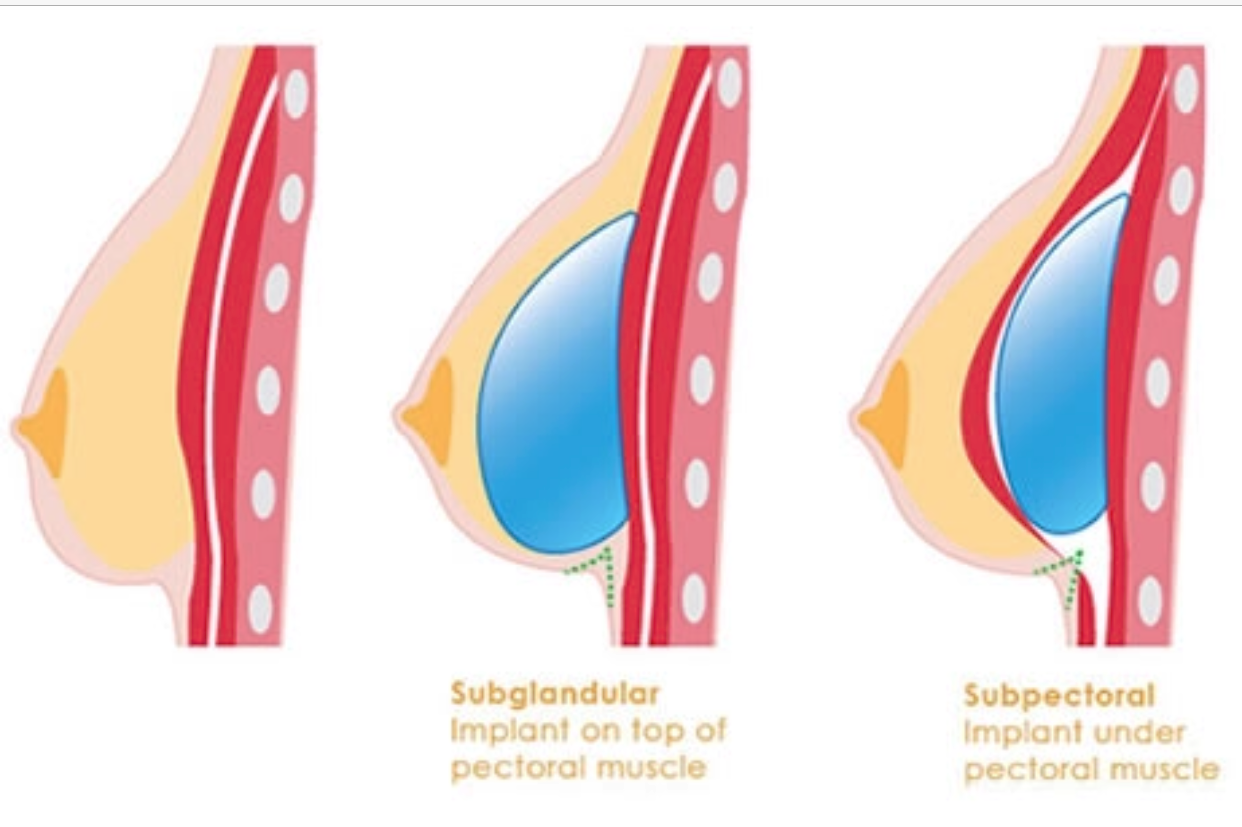 Silicone Gel Breast Implants Independent Review Group