About
Professional Profile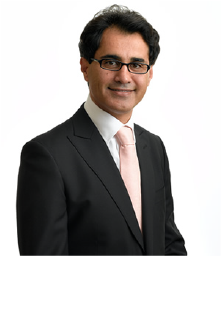 Davood Fallahdar graduated with honours in Medicine and Surgery from Medical School in Milan in 1992. He began his specialist training in Plastic and Reconstructive Surgery, and Microsurgery at the University of Milan, and gained further experience at acclaimed international Institutions in Paris, New York University, San Francisco USA, Gothenburg, and Barcelona.
Mr Fallahdar's extensive and consistent Specialist/ Consultant level experience in Plastic and Aesthetic Surgery spans a period of over 15 years.
He was entered onto the UK GMC specialist register for Plastic Surgery in 2000. He has in addition been on the Italian GMC specialist register since 1998.
In 2006 he was awarded special recognition for Excellence in Microsurgery by the renowned National Cancer Institute in Milan and, in the same year he completed his third speciality, Certificate of Specialty in ORL (ENT/ Head and Neck Surgery).
Mr. Fallahdar has published numerous papers in the peer reviewed literature, and has presented both nationally and internationally. He has in addition been involved in research into the Surgical Reconstruction of Human Morphology, at the University of Milan.
Mr. Fallahdar has held Consultant appointments at Addenbrooke's Hospital NHS Foundation Trust, Cambridge, and the National Cancer Institute, Milan.
From 2007-2009 Mr Fallahdar held the Locum Consultant Plastic Surgeon post at The Royal Marsden NHS Foundation Trust, where he formed part of a highly skilled multidisciplinary team, undertaking a wide range of state- of- the –art Plastic and Reconstructive Surgery and Microsurgery, with prime focus on achieving optimal function and aesthetics.
He is committed to provision of safe, meticulous surgical technique, and the highest quality of care in order to achieve the best outcomes.
Dedicated to remaining at the leading edge of his field and updating knowledge and skills of the highest standards, he regularly attends renowned national and international Plastic Surgery meetings and courses.
Practice Philosophy
The decision to undergo Cosmetic Surgery is highly personal and not to be taken lightly. Your wellbeing, safe surgical practice, and patient centred care are of prime importance.
Mr Fallahdar has a gentle and caring approach and is committed to spending as much time as necessary at your Consultation to carefully listen to your concerns and answer questions you may have. With you, he will explore your treatment aims and provide accurate, patient- tailored advice regarding your suitability, treatment options, and what can realistically be achieved. Should he feel that owing to increased risks in your specific case, surgery will not be in your best interests or that he will be unable to make you happy, then he will inform you with honesty, recommending alternatives where possible.
Mr Fallahdar's practice ethos is to achieve the best possible results using leading surgical and non-surgical techniques. His extensive experience in Microsurgery and meticulous attention to detail in wound closure ensure minimal scarring as possible.
Following your Initial Consultation, you are encouraged to carefully consider all the information provided regarding the procedure/s, potential associated risks and complications, recovery, and aftercare, in order to ensure that you make an informed decision about whether surgery will help you achieve your goals.
To allow satisfactory time for reflection, Mr Fallahdar normally recommends at least 2 pre-surgery Consultation visits for procedures requiring General Anaesthetic. Some patients decide to proceed immediately following their First Consultation and wish to book a date for surgery, but in all cases, a minimum of 2 weeks cooling off period is strongly advised to ensure certainty. It is often possible however, to carry out certain minor outpatient procedures such as skin moles or skin lesions removal requiring local anaesthetic, at your initial visit.
Mr Fallahdar and his highly qualified team pay particular attention to the delivery of outstanding pre- and post-operative care, ensuring you experience a seamless, reassuring and exemplary patient journey from initial consultation to full recovery following surgery.