Reconstructive Surgery

Skin leison/mole removal
The information provided is generalised and comprehensive patient-specific advice can only be given at individual Consultation.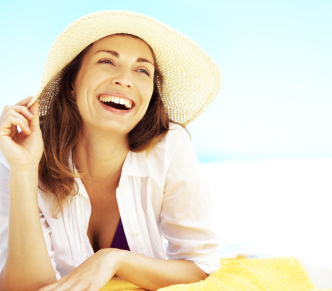 Skin lesion and Mole Removal

Mr Fallahdar has a solid background in management of skin cancers as well as benign skin lesions/moles. He undertook a Dermatology based MD Thesis, and as part of his specialist training, his Dermatology internship was spent at the renowned Universities of New York and Milan where he was exposed to a broad range of skin problems and conditions. More recently, Mr Fallahdar held a Plastic Surgeon post in the UK where his special interest included all aspects of oncoplastic surgery and skin cancer management.

Although the majority of skin lesions and moles are non cancerous (benign), increased use of sun beds, and exposure to UV light are the most significant risk factors that have contributed to the rise in cases of skin cancer. Rapid early diagnosis and treatment can substantially improve long term prognosis, and Mr Fallahdar recommends that any new skin lesions that persist for greater than one month or changes to exsiting moles/lesions should be promptly examined by your GP or by a Specialist, who can often see and treat a skin lesion on the same visit as the initial consultation.

Mr Fallahdar offers a comprehensive skin health check service. He will carefully clinically assess skin lesions/moles of concern, undertake excision biopsy when required, send for histological examination, and provide accurate diagnosis and expert advice on management.

Many benign skin lesions do not require removal and can instead be monitored closely, unless they are an aesthetic concern. However, a variety of lesions such as moles, naevi, birthmarks, benign cysts, skin tags and actinic keratoses can be carefully removed under LA, often on the same day as your Consultation visit. Reasons for removal can include:
Suspected malignancy
Associated inflammation, changes in size, colour, shape, margins
Cosmetic reasons/ poor aesthetics
Utmost care and attention is paid to minimising scarring.
All skin lesions/moles that are removed are sent for histology examination for rapid results.

Mr Fallahdar holds regular Consultation clinics in London where he sees and treats a comprehensive range of skin problems. Due to his extensive experience, Mr Fallahdar is one of the best surgeons for mole removal London has to offer.